FREE MACHINE EMBROIDERY FOR BEGINNERS AND IMPROVERS
Are you nervous about getting started or frightened that you might damage your machine? Perhaps you are tired of messy tangles that sometimes jam your machine or possibly get annoyed with frequently breaking needles? Whatever the case, this workshop is for you!
You will be shown how to set up your machine properly for Free Machine, or Free Motion embroidery, and learn how to avoid the usual frustrations already mentioned and why they happen. We will consider various ways of using straight and zigzag stitch, and similarly discover which of your set stitches are appropriate to use in this mode. You will also learn how to safely alter your top tension to produce Whip and Feather stitch.
Once you have mastered these skills you will experiment with what you have learnt to make a large variety of marks for differing effects and have fun creating lots of samples working at your own speed, in your own time.
Together with your samples, you will also go home with a comprehensive 5-page handout, will have developed a good understanding of why the most common difficulties arise and how you can either avoid or rectify them. When you start those embroideries you have been dreaming about making, you will find you have an excellent resource to call on, and have the confidence to carry your ideas through to completion.
Beginners and Improvers Course Description and Materials List (pdf)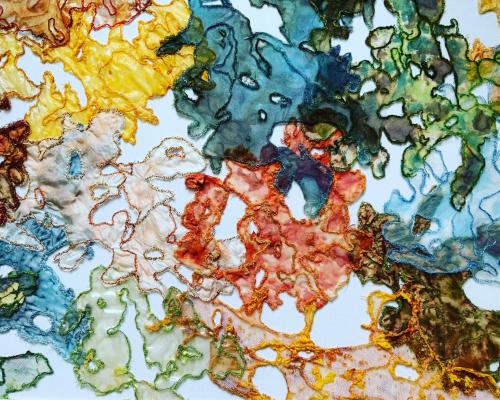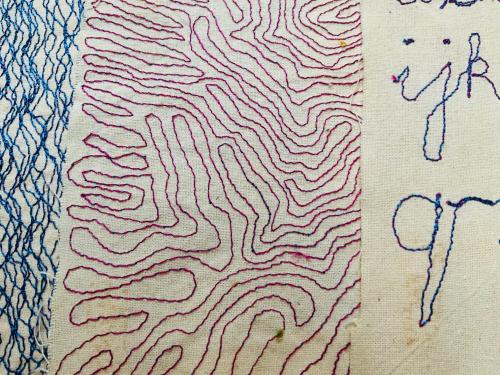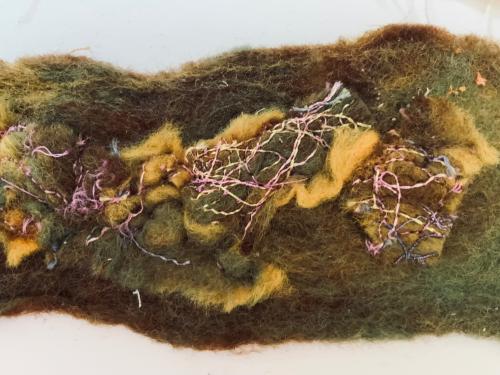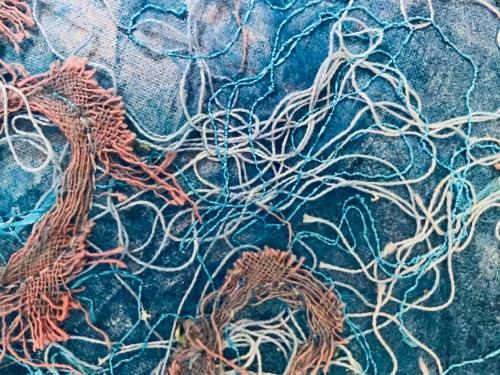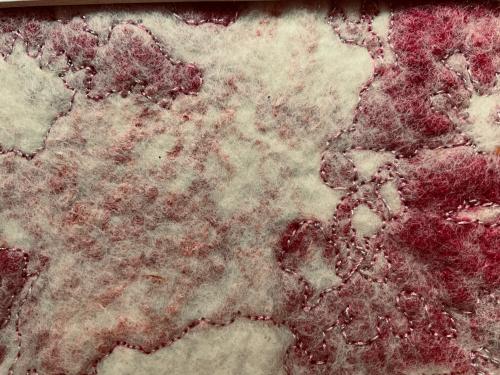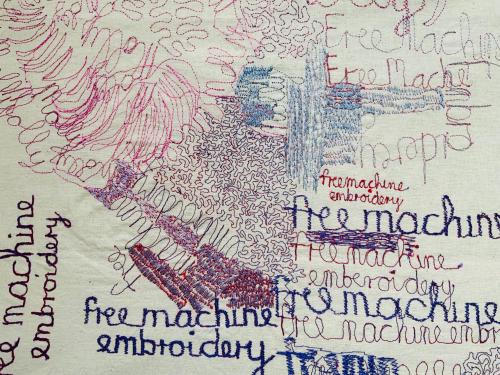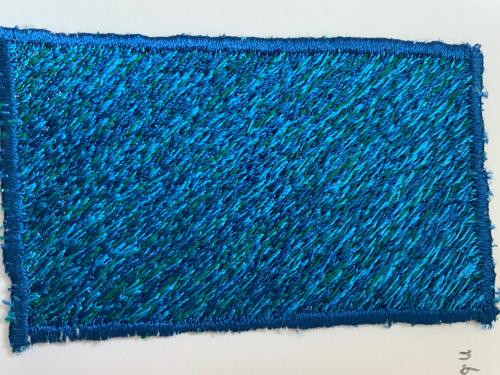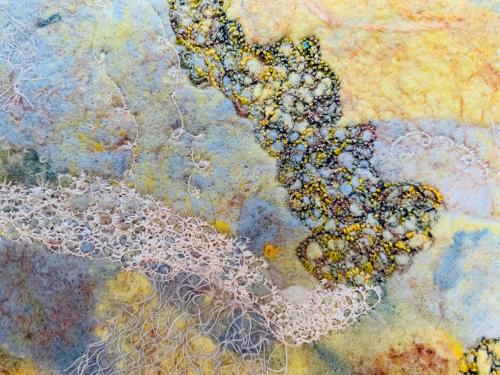 Beginners and Improvers Materials List
If you are a beginner you will need:
a sewing machine (recently serviced or in excellent running order) where the dog feed can be lowered or covered
your sewing machine instruction booklet
sewing machine toolkit (it is essential that the brush is included)
embroidery/darning foot
spare needles (a pack of assorted sizes is fine)
your usual sewing kit to also include small sharp pointed scissors
8-inch wooden embroidery hoop with the inner hoop bound with bias binding and a normal sized screw driver so that you can really tighten the ring
plain calico for initial samples – if you have any pre-dyed calico this might be used later in the day to experiment with
if you are a quilter you might like to bring along some wadding to make a sandwich for you to free quilt into
if you are a felter, you might like to bring along some compact handmade felt to free machine into
sewing thread as described below but please do not buy anything especially
N.B. Initially you only need 2 contrasting colours. Just good quality polyester thread (because it is strong). The sort you would normally use for regular machine sewing is best but bring whatever you have. At this stage no special embroidery threads or metallics!

As an improver, in addition to that needed as a beginner, it would be a good idea to include some good quality embroidery threads that you already have! Just one of the things we will consider is the subtleties of the different tensions created by using different types of thread top and bottom and the variety of affects you can create. It is probably best to avoid metallics initially, but there is no reason not to have a go with them later in the day...there are simple tricks to successful use of them!